Gruppo N1A / Ivo Casadio, Naydis Ochoa, Alejandro Rossetti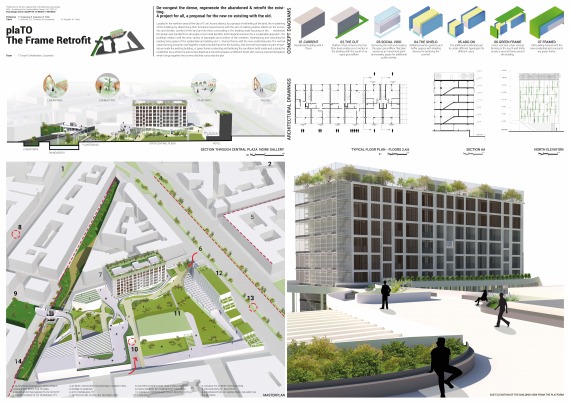 Gruppo N1B_Iva Lazareska, Gauri Parag Mankeekar, Fulya Tanyel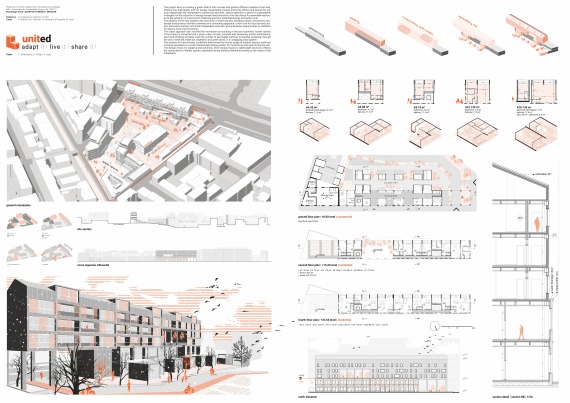 Gruppo N2A_Camilla Ambrosino, Oyku Kildan, Yasemin Usta
Gruppo N2B_Can Aktolug, Carla Maina, Oriana Palazzolo
Gruppo N3B_Hebatallah_Nassar, Lara Morra, Abishek Vijayan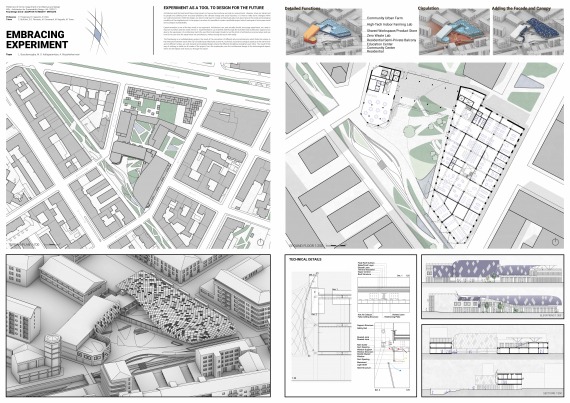 Gruppo N3C_Laure_Bouckenooghe, Mohayudeen Danish Kollaparamban, Amirsalar Mazaherkermani
Gruppo O1A_Catalina Godoy Mesa, Leonardo Narváez, Melis Turkan Ozalp
Gruppo O1B_Gabriel Pault Cotrau, Francisco Ramirez, Tran Thanh Hai
Gruppo O1C_Laura Diane Filliez, Alexandra Stankulova, Pelin Uzmez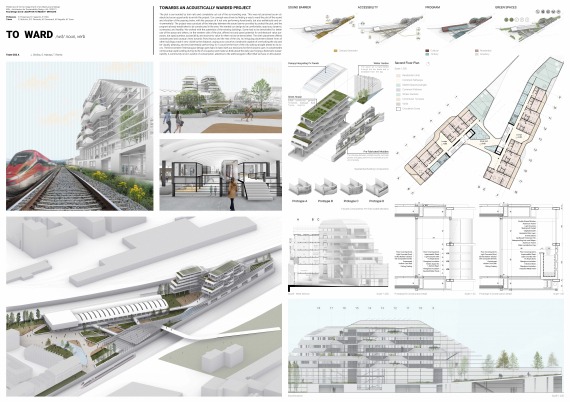 Gruppo O2A_Joelle Chidiac, Ghaith Maraqa, Thierry Ramia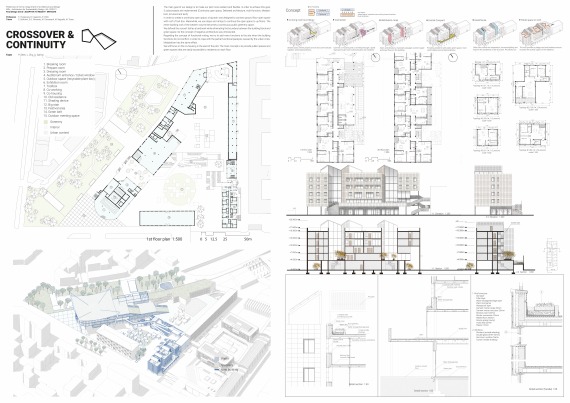 Gruppo O2B_Alessia Garino, Puyang Shen, Lirong Zhu
Gruppo O2C_Katherine Lucena, Andres Panza, Maria Alejandra Sanchez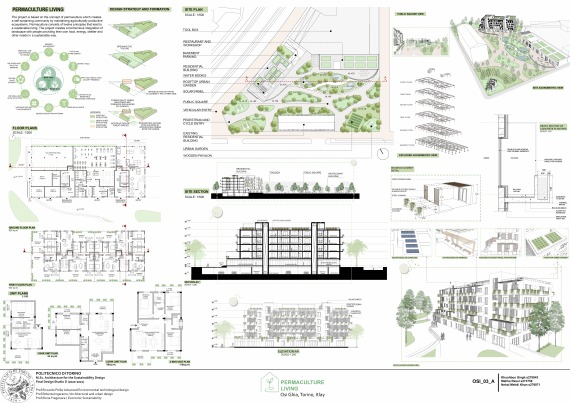 Gruppo O3A_Nehal Mehdi Khan, Maliha Rasul, Khushboo Singh
Gruppo O3B_Misha Khaliq, Najeeba Ramzan, Monica Suresh Babu
Gruppo O3C_Mohammed Abdul Muqeeth Jawad, Özden Özdoğan, Sevgim Pekdemir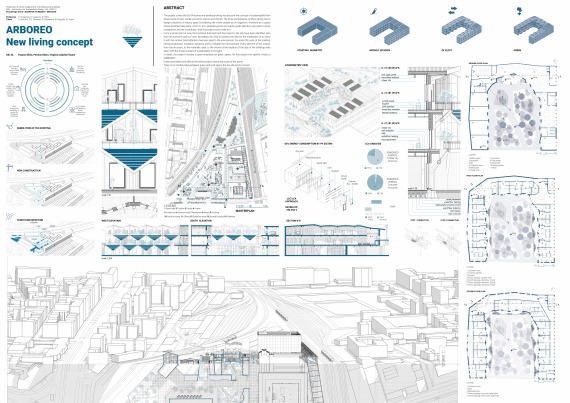 Gruppo O4A_Silvia_Fasano, Virginia Isabella Fissore, Edwin Peirone
Gruppo O4B_Rongdi Huang, Liushi Xue, Yang Yan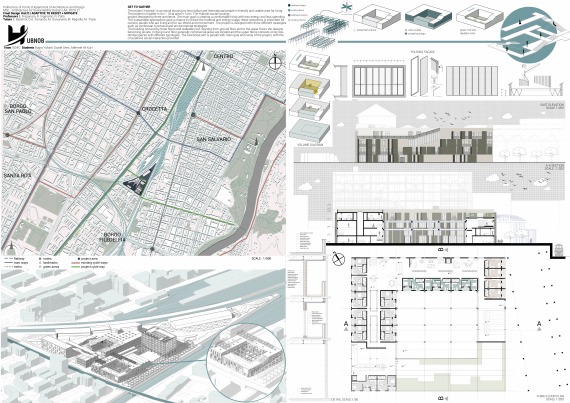 Gruppo O4C_Godze Genc, Mehmet Ali Kurt, Bugra Yuksel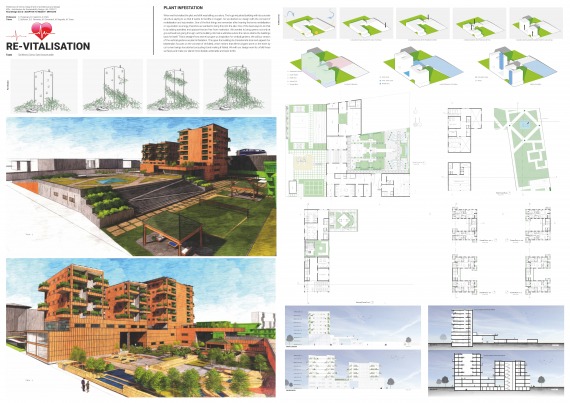 Gruppo O5D_Sai Manoj Darsi, Aswanuddin Syed
ADAPTIVE TO RESIST + MITIGATE
Starting from the necessity of adapting the built environment towards unpredictable events, ADAPTIVE TO RESIST+MITIGATE explores the role of urban and architectural design as a way to create life quality while preventing the damages from global warming. Spaces in-between offer extraordinary possibilities to define a new equilibrium between nature, as a resource, and architecture, as a challenge to innovation and technological/economic sustainability. The experience was enriched by the virtual presence of prestigious international architectural firms and by the use of advanced tools for microclimate design and control.
Professors:
R. Ingaramo, R. Pollo, E. Fregonara
Tutors:
M. Negrello, E. Biolchini, M. Giovanardi, M. Trane, D. Ferrando
Students:
Aktolug A. C., Ambrosino C., Asadi M., Bouckenooghe L. H., Brunelli A., Casadio De Barba I. T., Chidiac Joelle C. G. P., Darsi Sai M., Dolgun Dagdelen E., Fasano S., Filliez L. D., Fissore V. I., Garino A., Genc G., Godoy Mesa C., Huang R., Kamali Rousta T., Khaliq M., Kildan O., Kollaparamban M. D., Kuppayimuthan Vijayan D., Kurt Mehmet A., Lazareska I., Lucena De Sousa K. V., Maina C., Mankeekar Gauri P., Maraqa G., Mazaherkermani A., Mehdipourpirbazari F., Mohammadzadeh S. M., Mohammed Abdul Muqeeth J., Moradi S., Morra L., Narvaez M. L., Nassar H. M. A., Nehal M. K. N. H., Ochoa Galvis Naydis L., Ozalp Melis T., Ozdogan O., Palazzolo O., Panza Uguzzoni Andres M., Peirone E., Pekdemir S., Pouraminaein N., Ramia T., Ramirez Estrada F. J., Ramzan N. A., Rasul M. M. Y. A., Rodriguez R. A., Rossetti A., Sanchez De Oliveira M. A., Shamseddini A., Shen P., Singh K., Stankulova A., Suresh Babu M., Syed A., Tanyel Fulya, Thankachan G., Tran Thanh H., Usta Y., Uzmez P., Vijayan A., Xue L., Yan Y., Yuksel B., Zhu L.